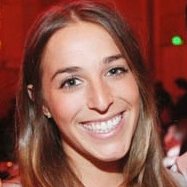 Leah Cohen, Journalist
Yahoo!7 Lifestyle, Yahoo!7 Pty Limited
17 November, 2016
The DISGRACEFUL LEAH COHEN, the gutter journalist of Yahoo 7 Be.
She just is a liar who never checks the facts and writes stories to denigrate her subjects.
Her employer should note that she is just a disgrace and must terminate her employment immediately.
Every story this disgraceful excuse a journalist is replete with lies.
Her latest disgraceful entry on Yahoo7B has so many lies that she can no longer be regarded as a gutter journalist but in fact is a sewer rat.